To offer a truly independent lifestyle, our communities need spaces and programs that enable the way residents want to live.
The design of our communities and programs, down to the last detail, is a passion at Tenfold. In the same way that every element of our apartments is carefully considered, we've invested in creating wonderful common spaces where our residents gather and live. We complement the appeal of our environment with programs that support all aspects of an independent life, so residents can by both more connected and more independent that they would be in a single-family home.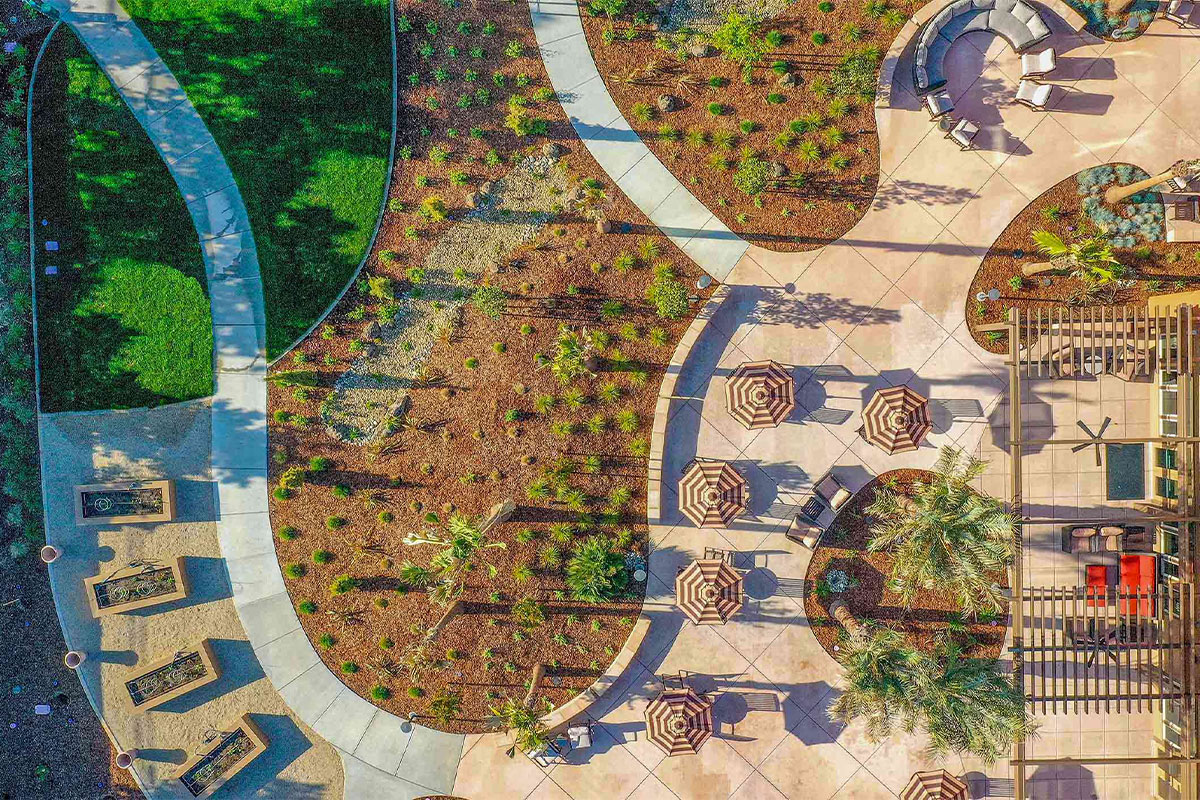 It's not just fabulous apartments. Our communities provide multiple places for residents to gather, connect, entertain and pursue their passions. Our courtyards make the most of the California outdoor lifestyle. Our buildings include multiple dedicated spaces for activities, including state-of-the-art theaters, well-equipped art rooms, salons and fully outfitted fitness centers.
Dining is anchored by a farm-to-table chef-prepared culinary program. Anytime dining is available with the choice of three venues.
The Cypress Room offers elegant white-tablecloth service and a separate, seasonally changing menu including a day-of-the-week special. Each community has an all-day causal cafe, also with its own menu, named and inspired by the local environment. Our Italian-style Bistros, which sit adjacent to community entrances, are the 'town halls' for our residents.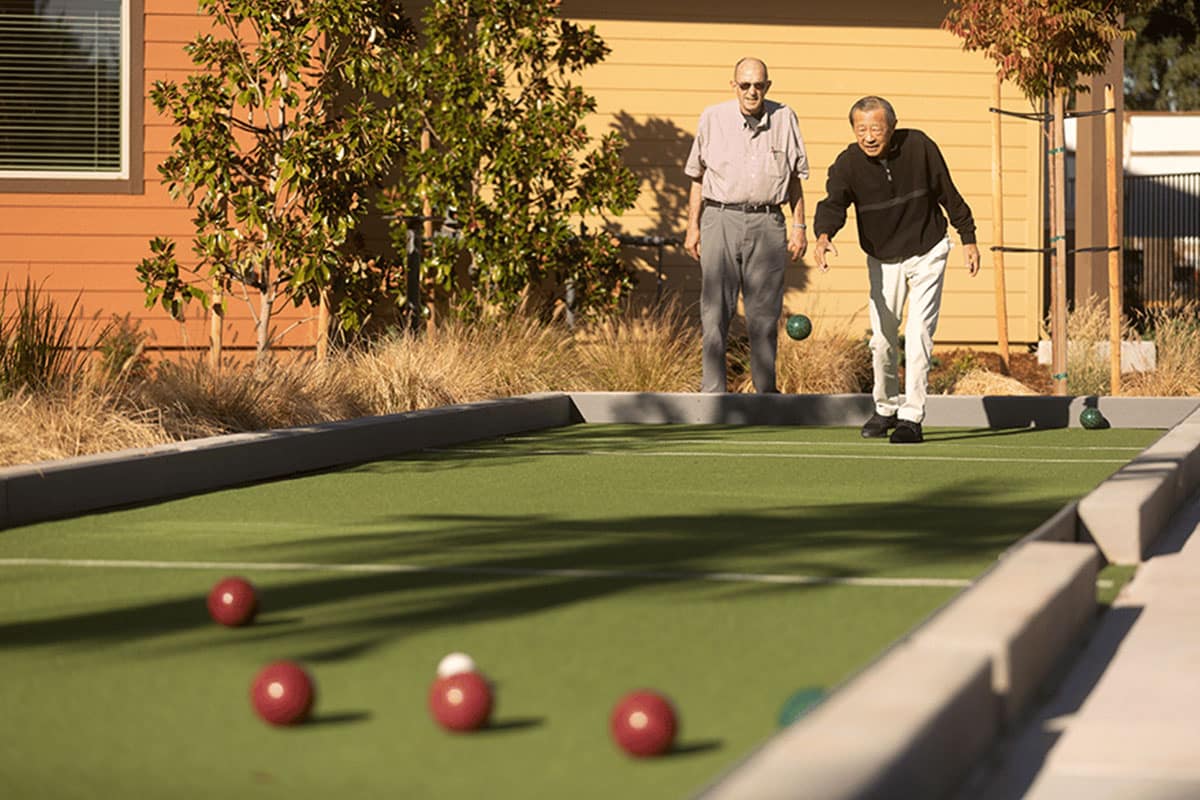 Fitness and well-being are a priority at Tenfold communities. Each community has a full-time fitness director and a spacious fitness center with workout equipment designed for older adults.
We offer a wide range of strength, endurance, flexibility and balance classes where our residents both stay fit and connect socially with the community, both in the gym and with active outings.
Tenfold residents enjoy raised beds for gardening, amenities such as a bocce courts, and walking paths throughout the community.
Our program activities range from everyday enjoyment to once-in-a-lifetime bucket list items.
The Events and Adventures team constantly surprises and delights our residents. Their can-do spirit means they don't think about boundaries, leading to some truly unexpected results (beekeeping, anyone?) Instead, they focus on activities that residents, their children and their grandchildren can all enjoy.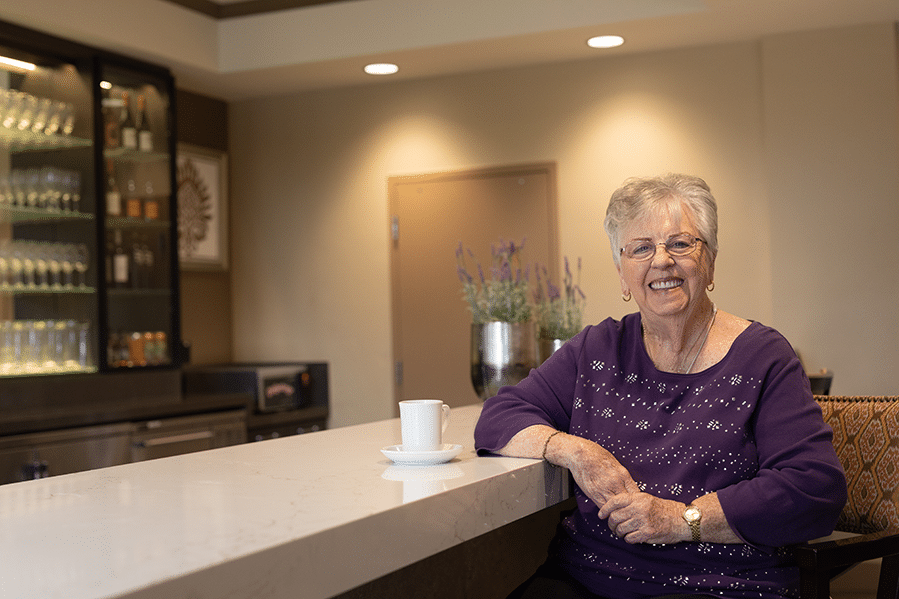 In Tenfold communities, we enable a lifestyle defined by:
Feeling Youthful: We focus on things that make you feel excited about what the world has to offer. It's a positive outlook that embraces learning something new, creating laughter, and expressing yourself freely.
Staying Useful: We expect residents to contribute their knowledge and skills to our community, and we look for ways to give back to the larger community that surrounds us.
Being Spontaneous: Being spontaneous is about making decisions both large and small. We offer that flexibility in every aspect of life. We add a dose of the unexpected through our Events and Adventures program.
Remaining Mobile: Staying mobile is the foundation for living well, ensuring that residents don't have to 'step back' from life. Our fitness program supports functional mobility for both daily living and all types of activities.
This lifestyle is our promise to residents. We call it YUSM.